Shout out to all those Bombtastic Dads! This post is dedicated to you. Because ya know, you rock. We'd love to buy our Dad a sports car, because he totally deserves it for being so frickin' damn awesome! But unfortunately, most of our money goes on food. So we may not be able to buy him a sports car this year, but we can sure as hell show him a bit of appreciation! Whether that's keeping it simple with some pairs of socks (because he can never have too many Dads The Best socks!) or treating him to a bar of chocolate – we are sure he'll appreciate the effort, no matter how big or small. Some lovely jubbly gifts which have inspired us for this Father's Day.
Blasters (Our term for Bath Bomb)
One Blaster to definitely recommend to all dads would be '
Sir Fizzalot
'. It's a masculine fragrance with top notes of bergamot and grapefruit – and masculine definitely sums it up. All you have to do is drop your Blaster into a bath of warm water and watch as it fizzes, releasing the Spearmint & Peppermint essential oils which are known for their stimulating and reviving properties! Another favourite of ours is the '
Man Grenade
' Bath Blaster! It's filled with Black Pepper & Rosemary essential oils, and has a spicy hint to it! Let's not forget to mention it's in the shape of a grenade and will make guys feel manly about their bubbly baths!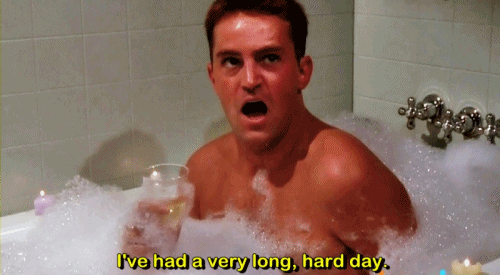 All dads need to mallow out a little. I don't know about your dad, but ours is constantly listening and watching our drama llamas, giving us lifts at 4am – no wonder they get stressed! We solemnly swear that for one day (and one day only) we will not give our dad any grief and he will be treated like the King he is! So to help mallow your dad, we recommend trying '
Turtley Awesome
' – because he is totally awesome! This little blue beauty is made from Cocoa and Shea Butter, and once you place it in warm water it softly fizzes. It will slowly melt and release its Cocoa Butters which will leave his skin soft and moisturised. After all, the stress of having to put up with you little chicken nugget and love island lovers probably has taken a toll! So help the man out a little c'mon.
'
A Close Shave
' is THE shower & shave kit fit for any fella! This gift pack contains a Shower Gel, Body Butter and Shaving Cream, with a mixture of minty, spicy freshness. "I think this gift pack is great to give to any man that likes to take care of himself" – reviewed by our Bomb Babe's partner, Jake! To read the full review,
head on over to her blog.
Another gift pack to give a whirl is '
Superhero's Saviour
' which is filled with lots of empowering fragrances and essential oils. If your dad is a secret superhero, let's be honest all dads are, then this might be the perfect pick for him! How are you treating your dad this Father's Day? We hope you found this post helpful! Until next time chicks!